Cable Vs. Telco – How's this battle shaping up?
While the battle between telcos and cable companies has been brewing for a couple of decades, 5G offers cable companies an opportunity to go beyond playing defense. At the same time, 5G and access to large swathes of mid-band spectrum offers wireless operators an expanded ability to address the home internet opportunity with fixed wireless access. We take a look at where the players stand today and how this is likely to play out.
This is part 1 of 3 that details the state of the U.S. wireless industry and recent trends. Part 2 will do the same for the cable MSOs. And finally, in part 3, we will do the head to head match-up with our proprietary analysis of revenue and profit pools each is chasing…
The following 7 charts should give you a bird's eye view of where the industry stands today and where they might be headed:
1. 2021 was the first year the industry surpassed $200B in service revenue, the 4th consecutive year of growth after declines in 3 of the 4 previous years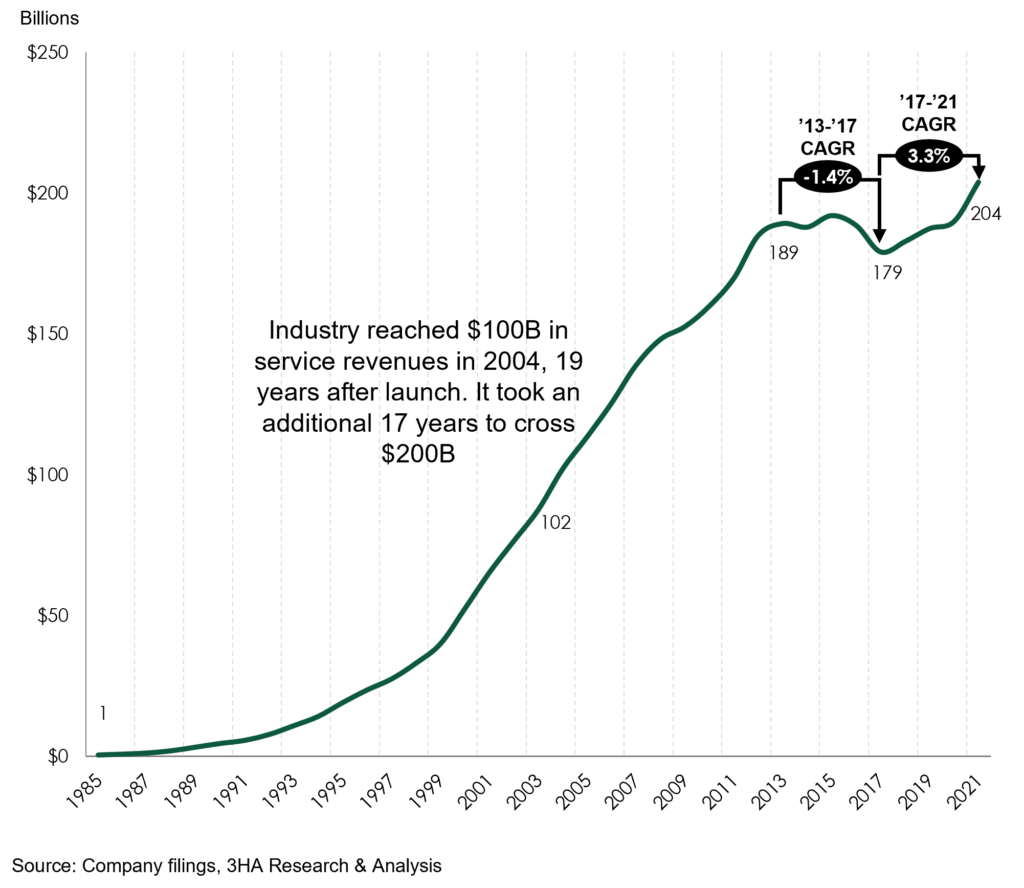 2. 25% of wireless operator revenues are driven by equipment sales – something they lose money on overall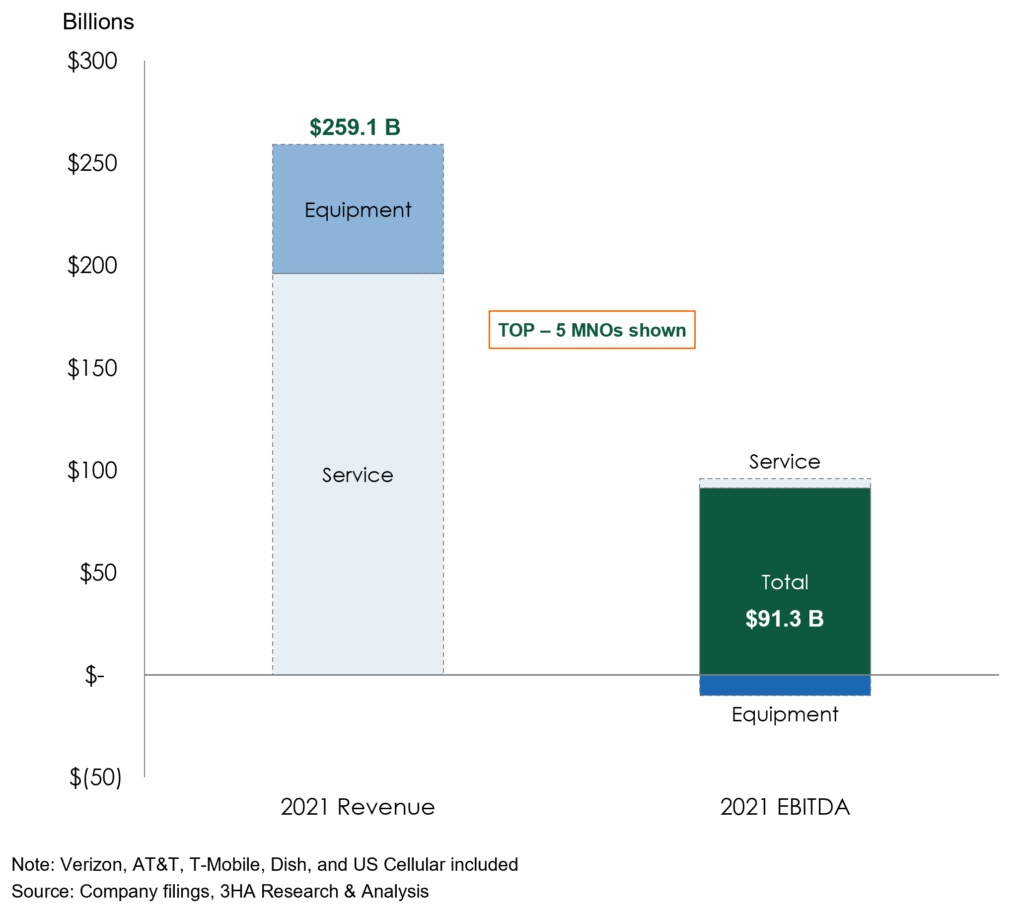 3. Majority of industry net additions are from connected devices – 65% of total net adds across the 3 nationwide operators in 2021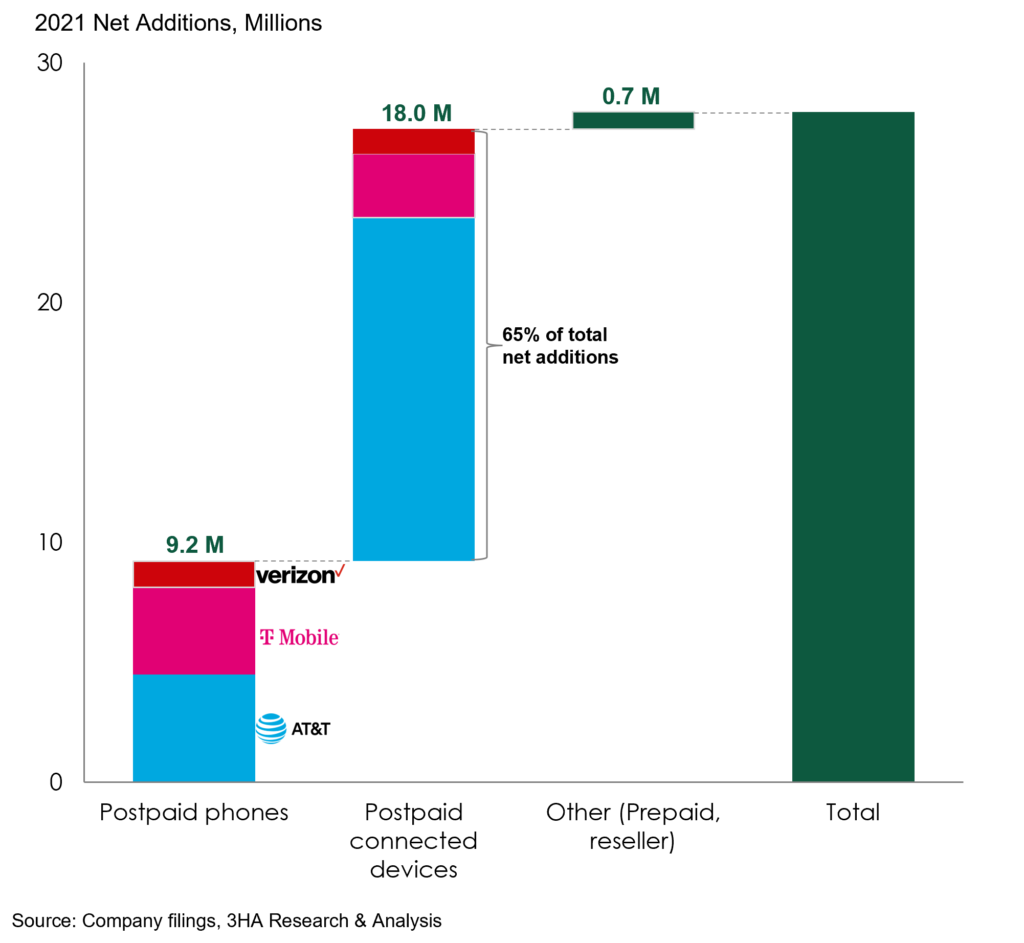 4. After years of struggles, AT&T gained leadership in postpaid phone net additions with aggressive device promotions, but cable companies start to become material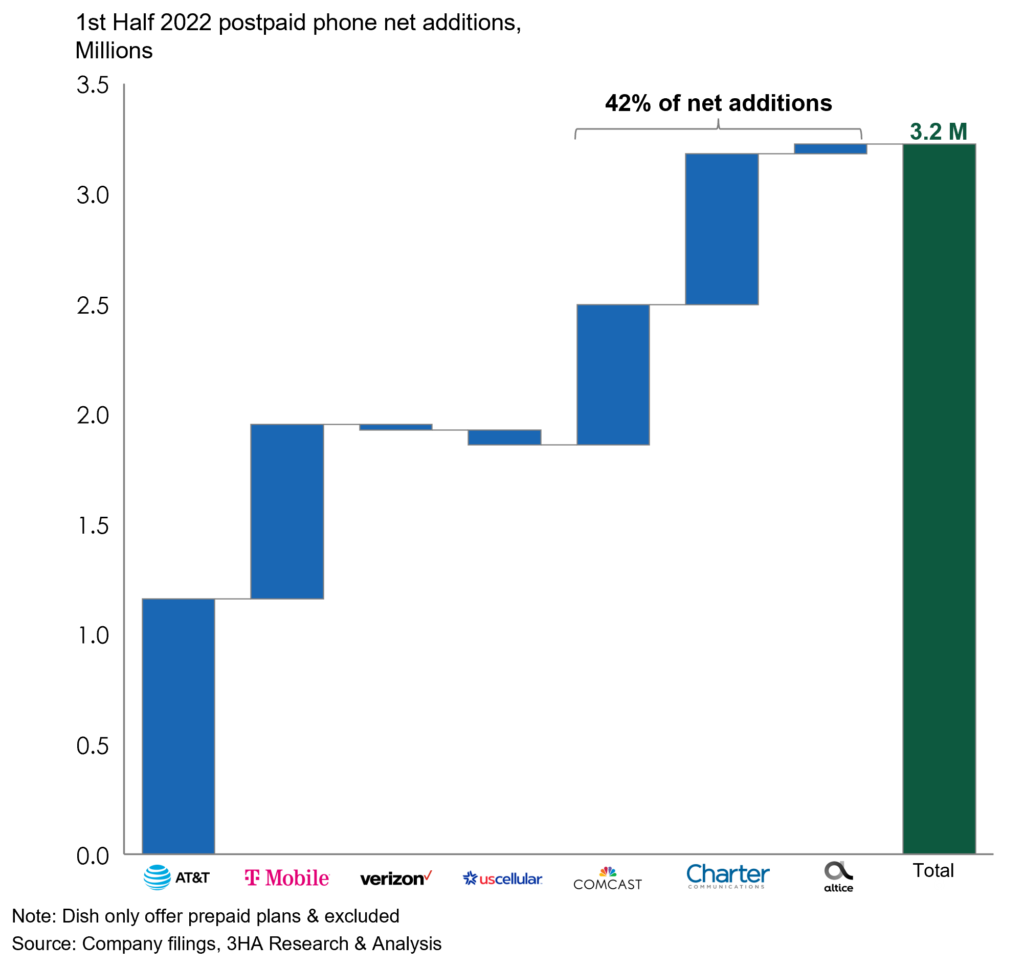 5. Thanks to COVID-19, the long-term decline in wireless pricing was halted briefly with a 2.3% increase in prices from Jan 2020 to Aug 2022, compared to a 14.8% increase in CPI for all items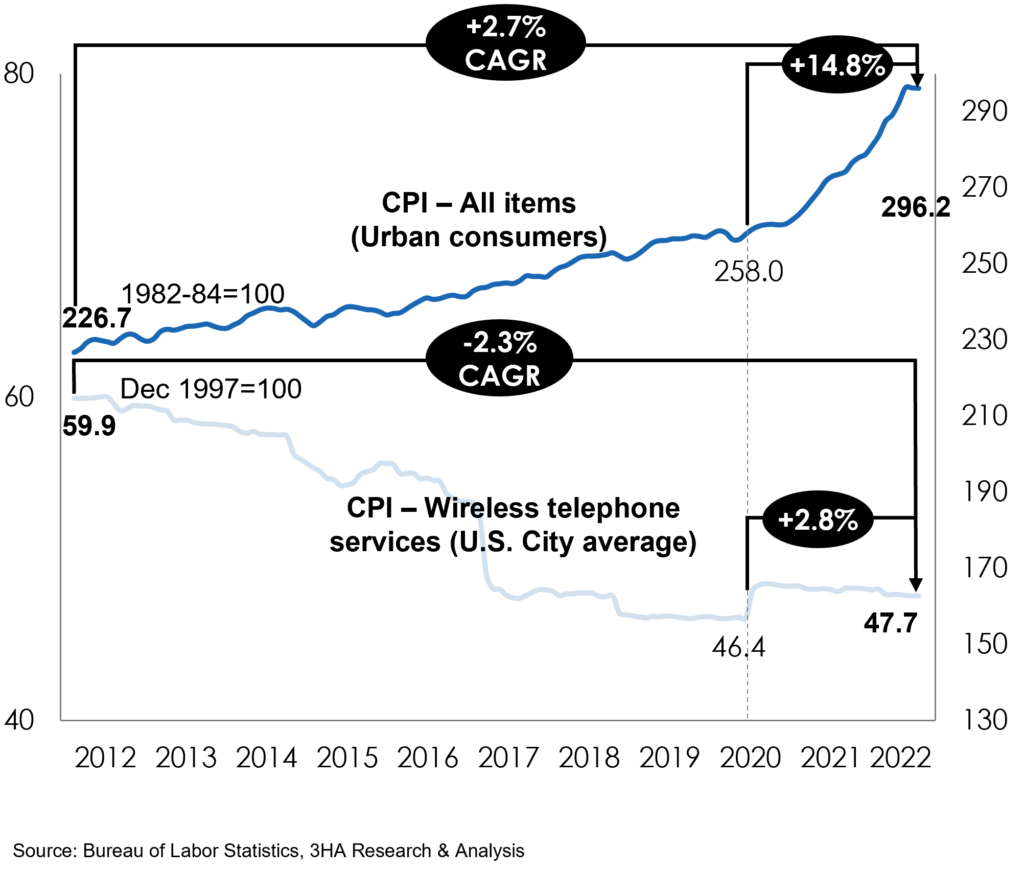 6. Driven by the merger with Sprint, T-Mobile has lost its leadership and there  is unprecedented parity on customer satisfaction across the MNOs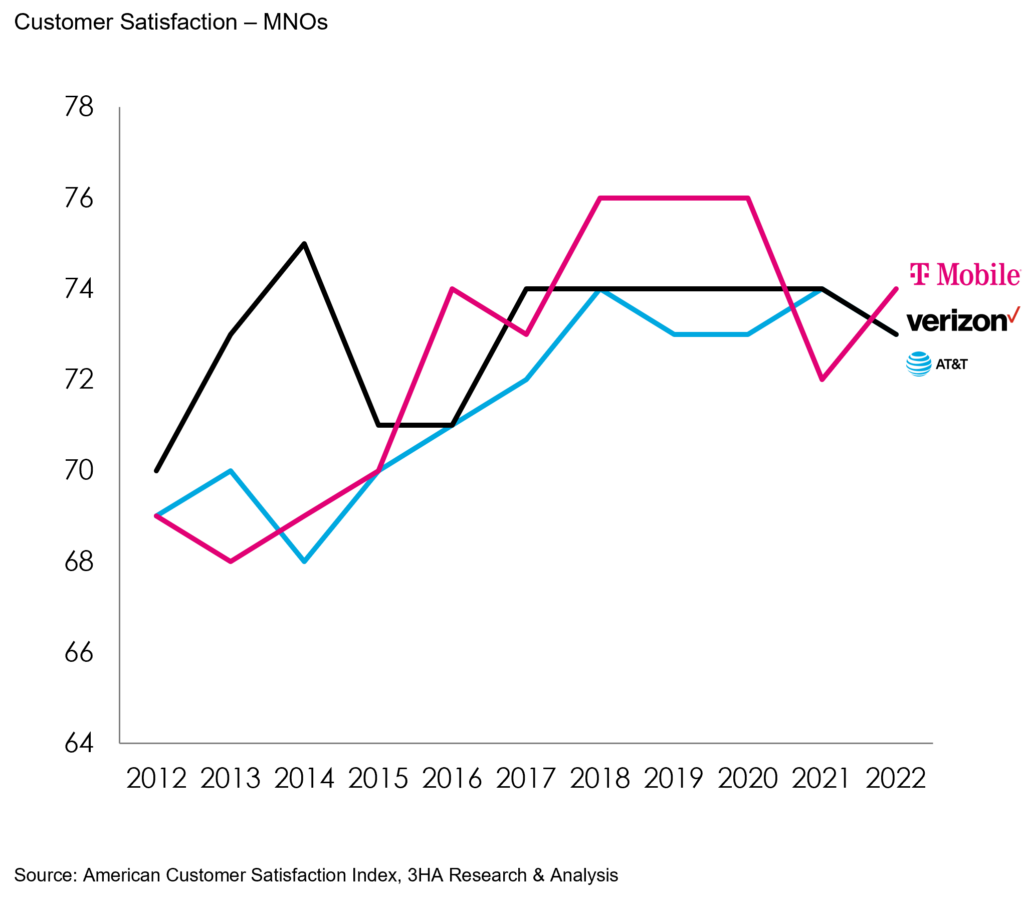 7. Fixed Wireless Access (FWA) becomes meaningful in home broadband with T-Mobile and Verizon adding over 2M subscribers since the beginning of 2021. They garnered a mind-boggling 78% of total broadband additions in 1H 2022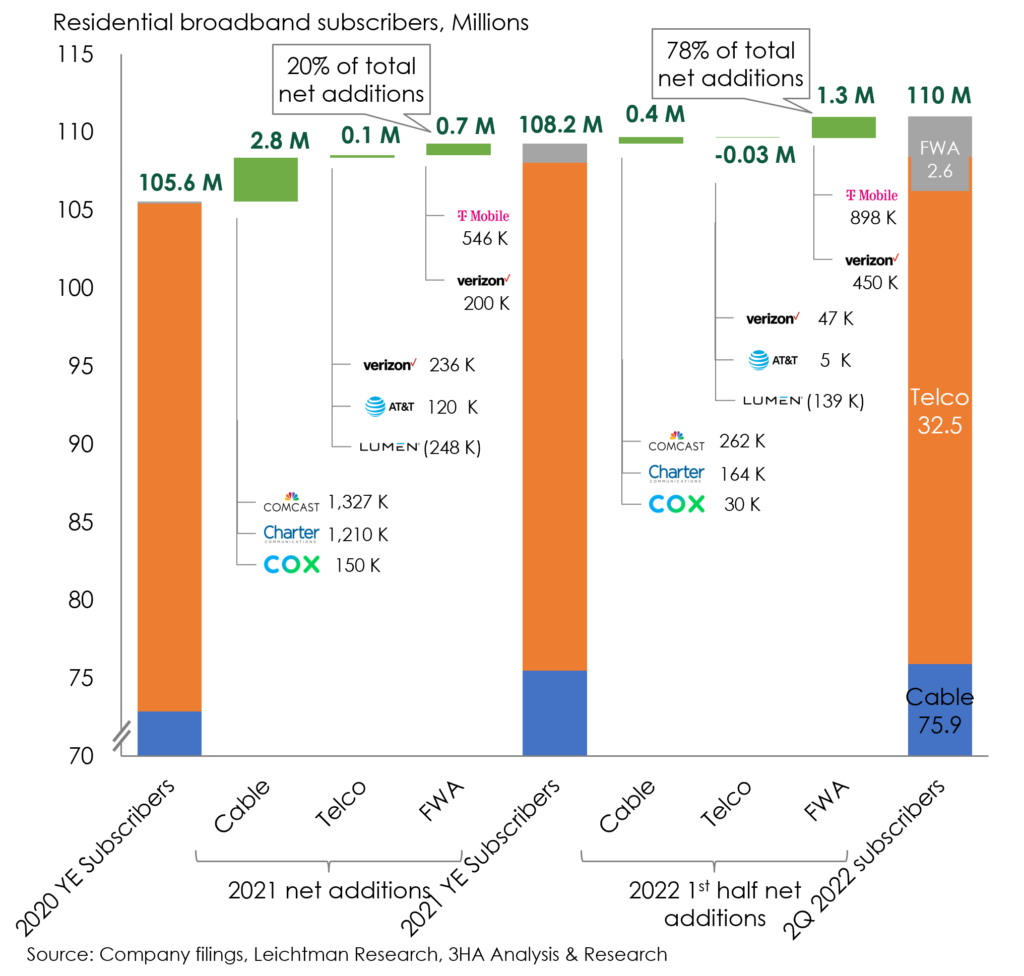 What's the next growth driver?
While operators have spent $125B in recent years acquiring spectrum and Verizon has closed the gap with AT&T and T-Mobile (see our analysis of

spectrum holding evolution for key players in the U.S. market

), and starting to rollout 5G networks in the 2.5 GHz and C-band spectrum, no killer use case beyond FWA has yet gained traction.

Will the next wave of growth for the industry be driven by private networks, metaverse, online gaming, or smart cities? Read our MWCLV22 Key Takeaways for additional perspectives on what the industry is focused on.
Banner pic credit: Shirtoid.com