Client Situation
A leading Latin American telecommunications provider was contending with the regulator in one of their markets looking to re-allocate a portion of the valuable 850 MHz spectrum held by private operators to the state-owned provider. The private operators had sued the government and secured a court order to prevent the government from seizing and confiscating their spectrum. The government continued to exert pressure and in fact escalated the issue by proposing to amend the telecommunications bill to reformulate some of the provisions that will allow for the sharing or redistribution of the spectrum as well as offering to buy the private operators out and thus forcing their exit from the market. The client sought our help in outlining the various options to pursue negotiations with the government.
3HA Approach
Working with the regulatory team, country GM and RF engineering team, we completed the following workstreams:
Market trends and competitive landscape assessment

Assess future trends likely to impact wireless business and operator's need for spectrum over the medium to long-term
Assess the competitive landscape, including spectrum allocated and deployed, technology and network infrastructure and customer base
Benchmark comparable markets in terms of telecommunication regulations, network infrastructure and services, total spectrum available, migration status to next gen technology etc.

Technology and spectrum roadmap development, considering both the business needs of the market in question and the broader regional roadmap for the parent company
Identify spectrum options and conduct economic analysis
Outline negotiation strategy
Findings And Recommendations
In-market benchmarking established the fact that the state owned provider was making poor use of the richest spectrum allocations made to any operator, with 4-7x as much spectrum per subscriber vs. private operators.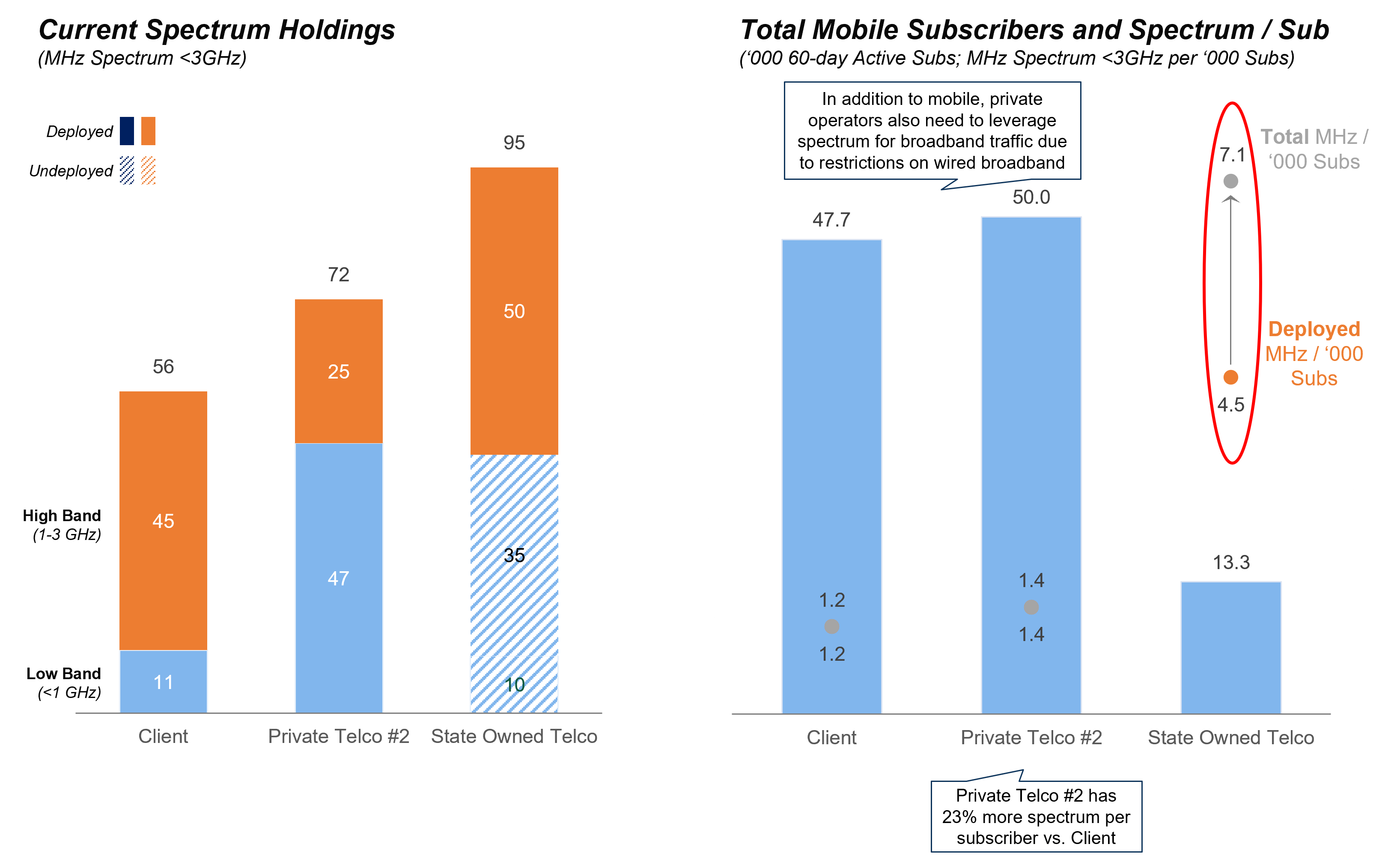 Figure 1: Carrier spectrum positioning – sub-3GHz holdings
Sources: Cable & Wireless Antigua & Barbuda, 3HA Research & Analysis
Benchmarking of comparable markets established that other markets in the region were more liberalized across fixed and mobile telecom which in turn was shown to be correlated with superior coverage and service
An exhaustive analysis of network deployment and device ecosystem across spectrum bands helped inform the most viable future spectrum options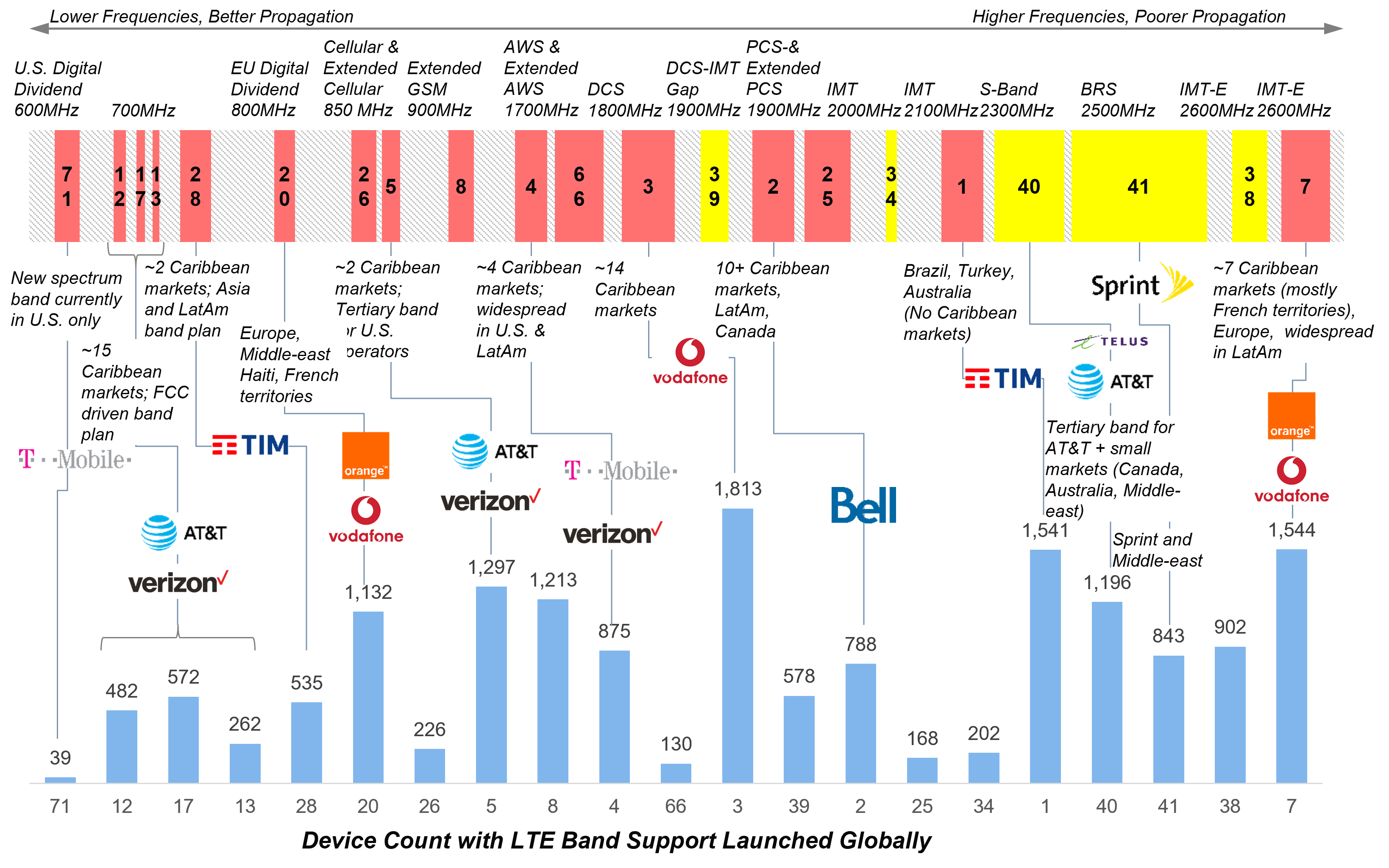 Figure 2: LTE spectrum band landscape
Notes: Not all bands shown; Spectrum band spacing not to scale, band widths shown to scale and overlapping bands not shown as such; Key operators shown are illustrative only
Sources: GSMArena.com, 3HA Research and Analysis
A range of negotiating options were identified and the potential economic impact from network decommissioning, subscriber upgrades, revenue loss and incremental marketing were quantified. The range of options included national roaming or spectrum sharing, new allocation within and across spectrum bands for all 3 telcos, and swapping spectrum across bands. This supported claims for potential compensation or remedy sought in-lieu of any change to status quo
Outcomes
3HA's expert analysis allowed the client to negotiate with the regulator from a position of strength.